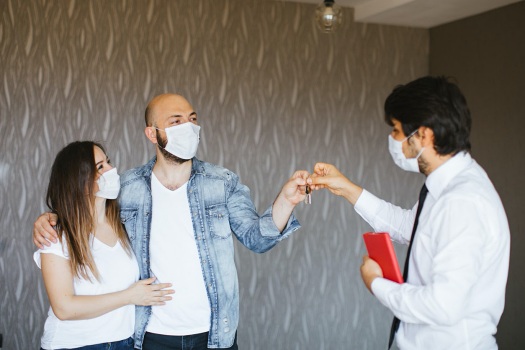 As the coronavirus pandemic continues to change lives, many industries are taking a hit. Real estate for instance has not been spared. Many sellers are pulling their properties off the market citing safety and economic reasons. But for someone struggling financially, that may not be an option. So maybe you are wondering how to sell your home safely during the pandemic.
Selling your home is not easy. But it could be the best way to put your financial life in order. If that's the case, you don't have to jeopardize your safety and blow your budget. Many people have sold their homes safely during these tough times. And you can do the same.
If you're wondering how to sell your home, here are five lessons to learn from them.
Step Up Staging Before You Sell Your Home
This is important when you are trying to sell your home. It may be tempting to cut back on staging to save a few bucks. After all, research shows that few buyers will visit. However, industry experts warn that the strategy might be counterproductive.
In an era of social distancing, most real estate agents have upped their game. For example, the use of virtual technology in showcasing homes has risen tremendously. Most sellers use 3-D touring as it allows buyers to walk through their home virtually.
So instead of cutting back on staging, borrow a leaf from these sellers. Shoot your virtual tours. You don't have to spend thousands of dollars on it. Use a smartphone or even tablet to walk potential buyers through your property.
Be Cautious With In-Person Showings
Although virtual tours may be the new norm, many buyers will still want to physically visit your home before making an offer. So, prepare for face-to-face showings.
For starters, limit in-person showings to a few buyers, preferably those with loan pre-approval letters. Also, make sure the buyer took a virtual tour to increase your chances of getting a serious buyer.
While at it, offer hand sanitizers and soap for people to use during the visit. And after every visit, clean and disinfect commonly touched surfaces such as doorknobs and countertops.
Go Paperless When Negotiating Offers
When you get an offer, handle it digitally. This helps you sell your home safely. With so many e-signing programs you can sign contracts without stepping into an office or meeting with your agent several times. You can also negotiate offers via teleconferencing.
If this process is new to you, ask for help. Talk to a friend, relative, or your real estate agent. That way, you will get all the answers you need before appending your signature on the dotted line.
Keep Your Loved Ones Safe While You Sell Your Home
If you're staying with your loved ones, it's important to keep them safe. This can be achieved by setting aside a room for them to stay when you have in-person visits or during home inspections.
Boost Your Curb Appeal
Even during a pandemic, your home's interior and exterior look will not be ignored. With many serious buyers and few sellers in the market, make every moment count.
So as you prioritize safety, find ways to make your home attractive. Look at your entryway for a start. When was the last time you had it repainted?
Move to the living room, kitchen, and bathroom. If there are any leaks, get them repaired as soon as possible. No one loves to buy a home that needs a lot of work right now. And finally, declutter your home and improve your lighting to make it warm and cozy.
Selling your home during this pandemic might be difficult and stressful. But if you play your cards right, you can get a great offer without losing thousands of dollars and jeopardizing your safety. We hope these tips help you rebuild your financial life.