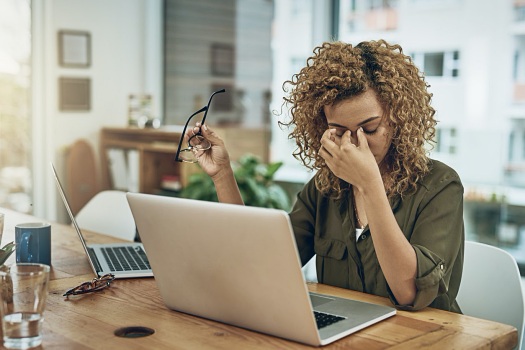 The job market is gradually improving. But many employees, especially low-income earners know that it will take some time before things return to normal. The few who still have their jobs also understand that their jobs are not entirely secure. Are you worried about finances? Well, there are some things you can do.
Financial experts warn that this state of uncertainty will continue for several months. And while it is OK to worry about your job security and financial wellbeing, it is wise to take steps now to safeguard your future.
If you're wondering how, here are five tips that have helped many people through difficult times...Don't be worried about finances anymore!
Reevaluate Your Expenses
When the pandemic started, many of us were forced to revisit our expenses. But as the situation unfolded, we let our guards down. Our monthly and lifestyle expenses increased gradually as we swam along with the current.
So if you want to stop being worried about finances, you must reevaluate your expenses. Look at your budget, where your money is going, and identify areas to cut back quickly.
Determine how much money you need for essential expenses, such as food, utilities, rent, and insurance. This will help you get a full understanding of your current situation and prepare you for what to come.
Many people have cut back on expenses such as home cleaning, cable television, and eating out. If you borrow a leaf from them, you can save hundreds of dollars every month.
Leverage Your Networks
Although COVID-19 has physically pushed us apart, it has also brought us together in many ways. Many people are using social media platforms and video conferencing to talk to their friends and loved ones. So don't hesitate to reach out to your network.
Contacting your friends, college mates, and former colleagues to find out how they're doing may help you find a new opportunity. Former colleagues for instance may help you learn how the job industry is changing and inform you of new openings or opportunities.
Beef Up Your Cash Reserve
During these uncertain times, many Americans have seen the importance of having emergency funds. According to the Bureau of Economic Analysis, the rate of personal savings hit a record high (32%) in April.
So as you are worried about finances and your job, don't forget to beef up your cash reserves. Now is not the time to spend money on unnecessary items. It's time to save for rainy days.
Although putting money aside now can be challenging, it will help you achieve your long term goals. For example, your retirement plans will not be derailed significantly.
Identify Where To Get Additional Cash
Do you know where you can get additional cash if you were to end up losing your job or using your emergency funds? Things might get more complicated at this stage so it's prudent to prepare for the worst.
The aim here is to find where you can find liquid cash that doesn't jeopardize your future. For example, you can sell items you no longer use to meet essential expenses.
Turn To Side Gigs
If you are worried about finances, side gigs can help! The side gig economy has helped many people during these uncertain times. Studies show that the demand and the growth of side hustles have skyrocketed since COVID-19 caused massive job losses.
So if you haven't thought about starting a side hustles, now is the time. The good news is that you don't need a lot of money to get started. Many platforms offer online side gigs such as writing, coaching, web design, and more.
COVID-19 pandemic caused massive job losses. Many Americans have lost their livelihoods and forced to tap into their emergency funds. And as the economy improves gradually many people worry about when they will get their jobs back. If you're feeling worried about finances, we hope these tips help you get through these difficult times.